When looking to hire a person for landscape design it is important to hire a person that is well qualified. Architects, as well as interior designers, are trained in the same manner that a landscape architect receives training. A plant is alive and it can change over time. Some things that will affect the plant include the changing of the seasons and the drainage of the area where it was planted. There are many different professionals that work in landscaping. A landscape contractor is one of the professionals. You will need to determine if a landscape architect or landscape designer will best fit your needs. There is a big difference between the two of these professionals and you need to find one that best fits your needs.
Comparing a Landscape Architect and a Landscape Designer
In the state of Wisconsin and many other states, a landscape architect is licensed and certified. A person will need an advanced degree to work in this profession, and they will need to spend time working under an already licensed landscape architect. In addition to the training requirements, a person will need to pass the Landscape Architecture Registration Exam, and they will need to complete a specific number of continuing education credits each year to keep their certification active. If a person does not complete these hours, they may not be able to keep their certification.
Frederick Law Olmsted was the first landscape architect. He was the designer of Central Park in New York City. He studied the fields of farming, chemistry, and engineering. He was the founder of the art of landscaping architecture. He was the first one in this field and set the requirements for others as well. he set the higher expectation for this field and now others need to have the same kind of training.
When a person is studying landscape architecture, they will take classes in design, civil engineering, horticulture, environmental studies, conservation, and structures. In addition to understanding design a person needs to understand the environment and structures. They need to know if the structure will be able to stand in the yard and what types of plants will grow in a specific climate.
The landscaping architect will draw designs with the aid of a particular computer program. They will need to make 2D as well as 3D design plans. This will make it easier when the construction phrases begin.
A landscaping architect works with many projects including:
Healing gardens
Residential landscaping designs
Green roofs
Bioremediations
Planning of cities
Planning of parks
Any other design dealing with the environment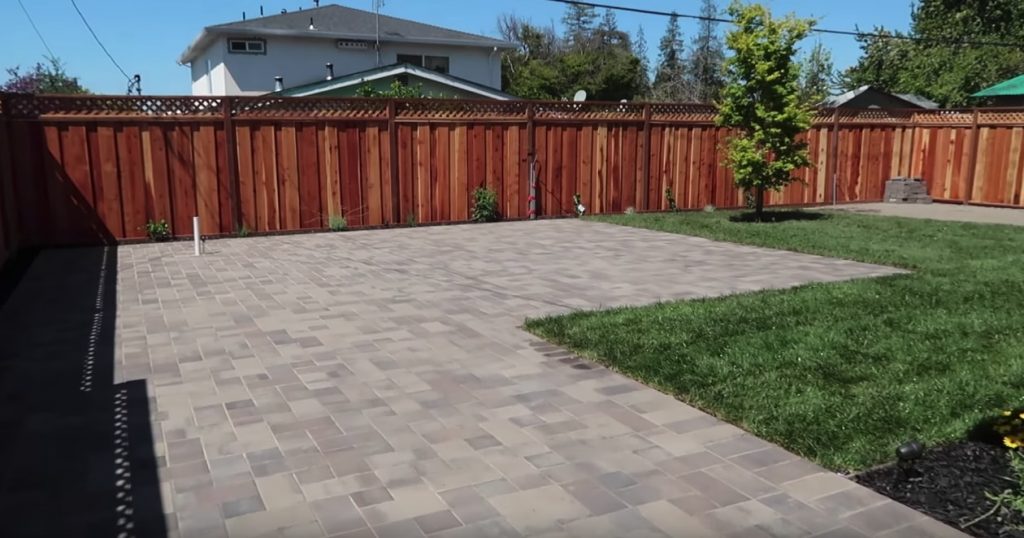 When looking to hire a landscaping company to be sure to ask f there are any landscaping architects on staff. Most companies will send a designer to meet with you if you would like to get an approximate cost click on the link.
A landscaping designer may or may not have formal training. They may have completed a degree at a technical design college or studied horticulture. They may not have passed the proper exam to become architecture. A person with this title may have no formal training. Be sure to check with the company for qualifications to make sure their landscaping team has the proper certification and qualifications.
When hiring a landscaping designer, it is important to find one with experience. They should have references and pictures of their previous projects.
Horticulturist
A horticulturist is a specialist in plants. They study the science of the plant. They may have a technical degree of a Bachelors degree. The degree will be in this field or it can be related to a field in plants. There are no regulations and they often do not have training in design. They may be a great addition to your project if you are planning a perennial garden.
Landscaping Contractors
The contractors are the builders. They will be the ones installing the plants, planting grass, and building any structures. They will use the design made by the architect to install the project. They may also work with other landscaping professionals. There may be a landscaping architect or a designer on the staff as well.
The contractor needs to be able to understand the design of the architect. They should also offer a warranty on their work. The work is often guaranteed for one year. Some companies will give a warranty of up to 5 years.
Design Build
This professional will design the project and then install it. They often do not employ an architect but will employee a designer. Before hiring a company ask about the qualifications of the designer.
These companies will design and then build the project. They make money on the build and no so much on the design. They will offer a successful completion of the project. Like with any other landscaping company be sure to find out information about their warranty before deciding to hire a company.
Summing it up
The landscaping architect is an expert in the field and they have complex training. The designers can make a great layout for the project. The horticulturist knows plants and which plant will be best for your project. The contractors will be the professional that installs the project and they need to know how to work well with other professionals in the field. The design-build companies will use their skills for designing the project and installing it.
If you need help with your landscaping project, feel free to give me a call. I am a registered landscape architect as well as a horticulturist.
Langley Landscaping Guys
21661 88 Ave #21 Langley, BC V1M 2Z9
(604) 373 – 4811
http://langleylandscapingguys.ca